Welcome Friends

With so many wonderful and beautiful sites,
I wanted to honor all the work that went into
creating a webpage with alot of heart that have
given me inspiration to create one of my own.






I created this award myself because I know it will go to
sites who have put alot of heart and work into their site.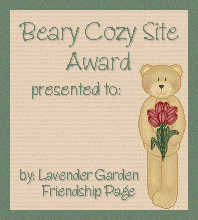 I have met many friends on the internet and Anna
has always been there for me.
I think she did a fabulous job creating this award.
Thank you so much for everything Anna!

I will give out awards to family friendly sites only...
Please...it must "not" contain any profanity,
anything negative...you know.

You can't apply for the awards, but if you sign my guestbook
I will visit anyone who signs...
But I must like your site.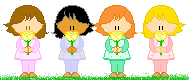 Contact Me / Site Map / Links / Main

View My Guestbook
Sign My Guestbook


No right click & Disable Image Toolbar script by: Dynamic Drive
All graphics by Lavender Garden
Please nothing on this page is available for download